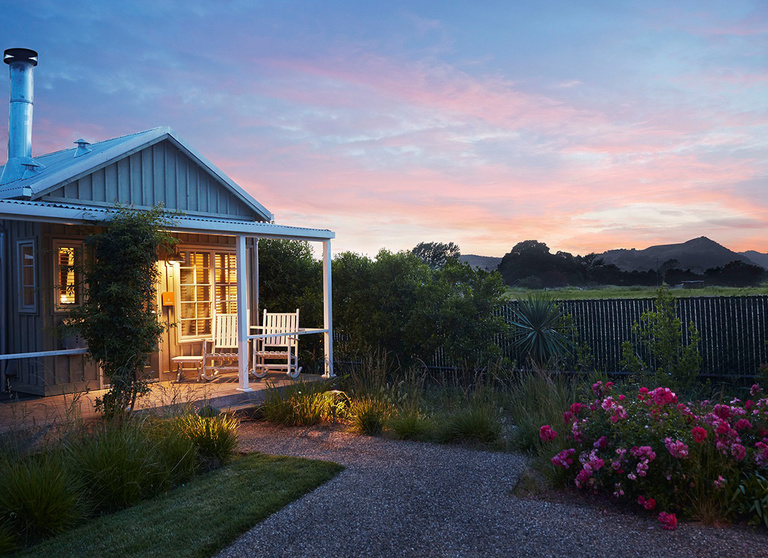 Members of the Napa Valley Film Festival Patron Circle and invited VIP guests partake in one of the highlights of the festival: our famed Vintner Circle Dinners. The evening consists of 20 extravagant and intimate dinner parties happening simultaneously at an array of local wineries. Vintner Circle members pair their world-class wines with the talents of award-winning chefs to present a decadent dinner, each of which celebrates one or more of our competition films.
Indulge in seasonally-inspired dining by acclaimed Executive Chef Aaron Meneghelli, sourced from the Los Carneros Resort's onsite culinary garden. Dinner will be expertly paired with wines from Cuvaison's Los Carneros estate. Guests will share a meal with the respective filmmakers, culminating in the quintessential immersion of film, food, and wine.
Carneros Resort and Spa is the authentic Napa Valley escape. Nestled on 28 acres surrounded by rolling vineyards, this newly revitalized resort's distinct charm is reflected in the guests' experience.