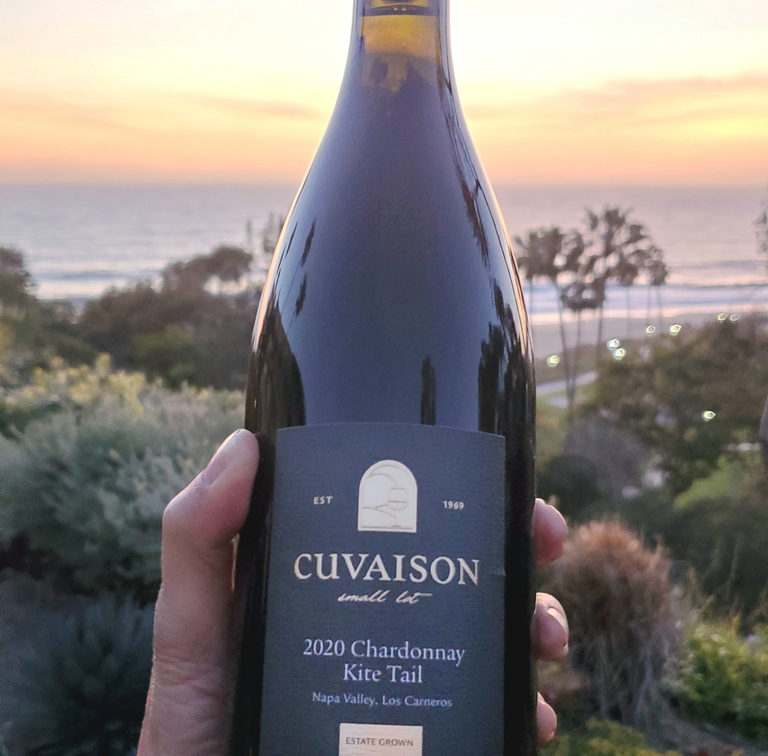 Join Cuvaison at the California Wine Festival in Dana Point for two exclusive days of wine tastings and gourmet food pairings.
SUNSET RARE & RESERVE TASTING
Laguna Cliffs Marriott Resort & Spa - Vue Lawn
Friday, April 14, 2023 - 6:30-9pm
Guests are invited sip on fine wines and taste a variety of delicacies surrounded by the ocean at the beautiful Laguna Cliffs Marriott. This is an elegant VIP event for true fine wine lovers, located in one of Orange County's most beautiful coastal cities – Dana Point. The limited number of tickets sell out quickly (due to the rarity of the wines being poured).
BEACHSIDE WINE FESTIVAL
NEW LARGER VENUE - Sea Terrace Park
Saturday, April 15, 2023 - 1-4pm (VIPs 12pm)
The quintessential California wine tasting experience – sun, sea, food, wine and music – all come together at this sun-splashed wine fest on a grassy, palm-lined Sea Terrace Park. By 1:00 pm the event is in full swing at this Camelot-like white-topped tent village next to the sparkling Pacific Ocean. A live band keeps the beat for this all-day feast for the senses where wine and food are king and queen.